Program
I give the children in my care opportunities to learn in a family-like setting with a group of mixed ages, where they can feel safe and loved, and can build a positive self image. Your child will receive quality personal and individualized care in a warm and loving environment. Your child will have the opportunity to gain practice in language, fine motor, large muscle, and self-help skills. Your questions and comments are important so we can achieve the very best experience for your child.
My goal is to provide a loving, stable, and secure environment that supports each child's development. Our program aims to:
. Develop and maintain each child's self –esteem by building strong feelings of self worth and
personal potential.
. Foster the physical, social, emotional, intellectual, and creative development of all children.
. Encourage children to develop independence, inter-dependence and personal responsibility.
. Support a friendly environment and harmonious, respectful relationships with parents.
. Show children peaceful means for expressing their emotions and managing their environment. This includes fostering positive attitude, respect for diversity, sensitivity to the needs of others, and well-developed communication and problem solving skills.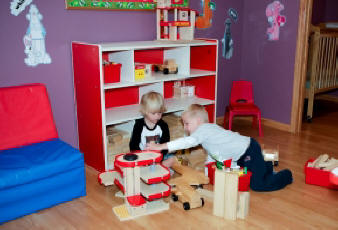 At Best Friends Daycare you can expect your child to be exposed to activities that will include: Free playtime, structured playtime, large muscle skill activities, small motor skill activities, circle time, show and tell, pretend play, art, dance, music, drama. On days we can't get outside we try to find exciting ways of expending that energy indoors. We like to dance, sing, and move around in whatever fashion suits our mood.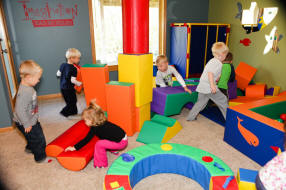 Through a mixture of guided and undirected creative play, children at Best Friends Daycare will have the opportunity to learn about: colors, shapes, textures, numbers, letters, animals, seasons, feelings, calendar, and weather. We will be involved in weekly themes such as seasons, animals, holidays along with focusing on specific colors, letters, shapes and numbers of the week. Each month, we will focus on a specific life skill, such as manners, character development, health, safety and social skills.
My philosophy of quality care also includes a strong commitment to operating in strict compliance with all licensing requirements as set forth in Minnesota Rules, parts 9503.0005 (commonly referred to as DHS Rules 3 and Minnesota Statutes, chapter 245A (Human Services Licensing Act).
We are proud to be a part of the USDA food program and serve nutritionally-balanced meals. Please click the Spaghetti Baby to view sample menus: